Christmas subscription offers
Gifts for you to open again and again...
Treat a friend or relative to a gift subscription and they'll enjoy some of the best writing on faith throughout 2020.
Choose from independent weekly the Church Times, essential sermon resource The Preacher, and the inspirational magnet magazine.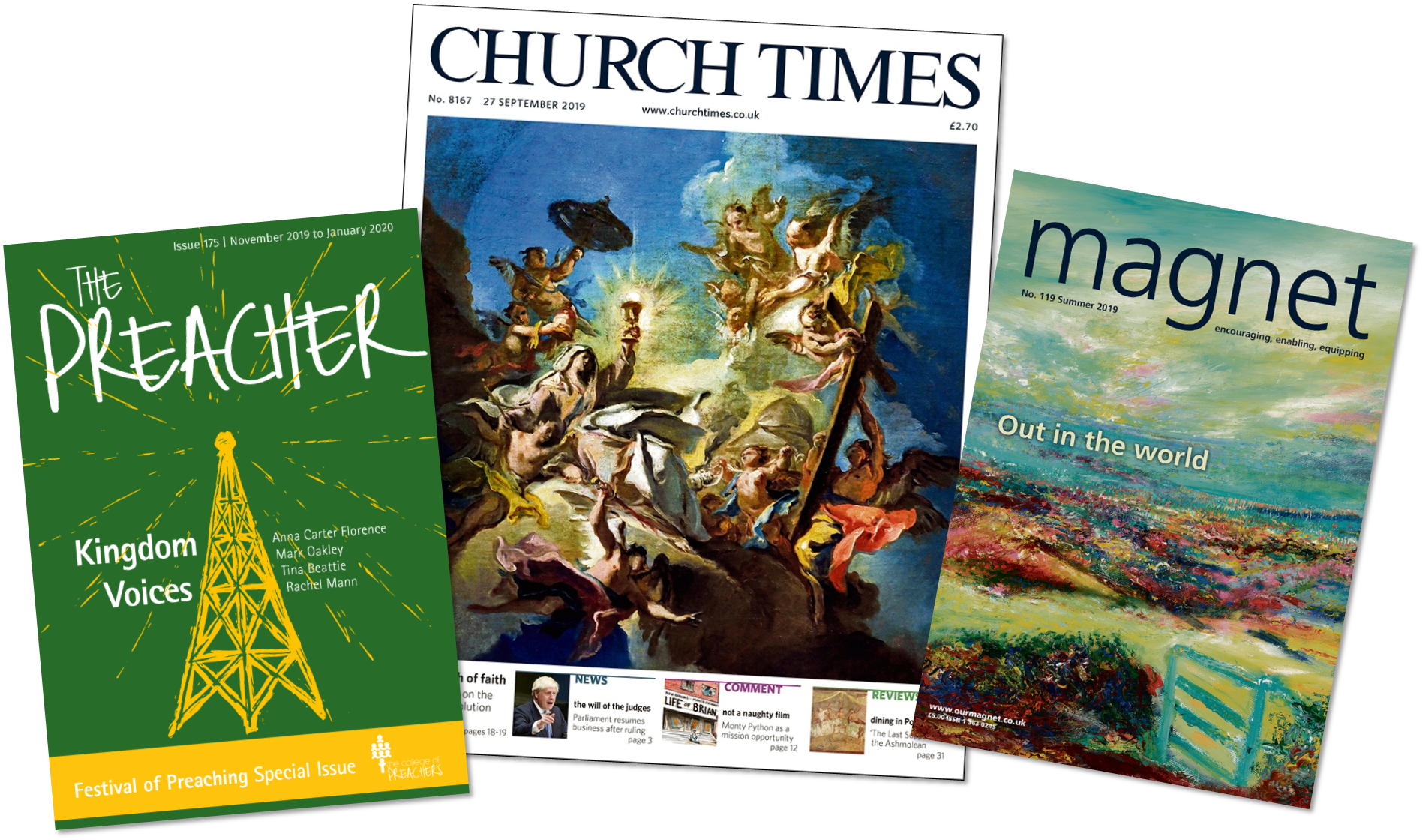 Church Times
52 issues for £85   
The Church Times is known for informed and independent reporting of Church and world news. Each issue includes wide-ranging features and interviews, Bible commentary, lively debate on current affairs, cartoons, book reviews and more.
Plus: purchase a Christmas gift subscription to the Church Times and receive a free book with your order!
Read a sample copy of the Church Times
Order a gift subscription to the Church Times
The Preacher
4 issues for £25   
The essential magazine for preachers. Get sermon notes for every Sunday, tips to improve your preaching, reviews of the latest resources and more.
Read a sample copy of The Preacher
Order a gift subscription to The Preacher
magnet
3 issues for £13   
A year of Christian art and design, creative ideas for prayer and worship, and faith stories from around the world - for just £13.
Order a gift subscription to magnet
Offer ends 31 December 2019. All Christmas gift subscriptions will start with the first issue in 2020.
Open to new UK subscribers only.
Prefer to subscribe over the phone? 
Call us today on +44 (0)1603 785911